More than a million migrants and refugees crossed into Europe in 2015, sparking a crisis as countries struggle to cope with the influx, and creating division in the EU over how best to deal with resettling people.(Photo courtesy: BBC)
In 2015, Europe experienced the highest influx of refugees since World War II. This is largely due to the civil war in Syria, in which the government and groups such as ISIS are carrying out the use of chemical weapons and torture against innocent civilians. While some of Syria's neighboring countries have provided shelter to the refugees who fled these conditions, many refugee camps are under-supplied and crowded. Because of this, some refugees travel to Europe in hope of better prospects.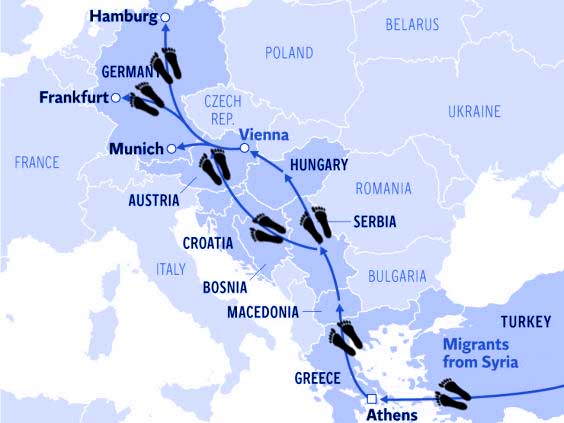 The UNITED SIKHS Refugee Relief Effort began in December of 2015, and will continue through the winter. Every night, our relief team greets refugees arriving in Macedonia after arduous journeys spanning multiple countries and terrains, often involving human trafficking. Our team chose Macedonia as our base for this effort, because thousands of refugees must pass through the country on their way to their ultimate destination of Germany.
Every night, our team serves fresh daal (lentil soup) and bread to at more than 500 refugees, many of whom have not had a hot meal in many hours. Your donations are vital to this effort. Help us continue to serve as many refugees as we can--donate today.

Images
For more images, click here.