UNITED SIKHS Meets Ambassador to Rebut France's Denial of Turban Ban
New Delhi: UNITED SIKHS led a meeting with the French ambassador on Thursday to rebut France's recent statement that the turban was not banned in France.
UNITED SIKHS director, Gurpreet Singh, submitted to the French ambassador, H.E. Francois Richier, that it was misleading to say that there is no Sikh turban ban in France as the 2004 ban in public schools and on ID photos continues to date.
"We reminded the ambassador that the turban ban continues even though UNITED SIKHS lawyers had won three cases against the ban before the UN Human Rights Committee (UNHRC)," said Gurpreet Singh.
The French embassy had issued a statement on 2nd February titled 'No ban on Sikh turban in France' following the call from Sikhs to the visiting French President, Francois Hollande, to lift the ban on the turban in France. Read the French embassy's statement in full athttp://www.ambafrance-in.org/No-ban-on-turbans.
At the meeting with the ambassador, which was also attended by former ambassador KC Singh, S. Daljeet Singh of UNITED SIKHS and S. Partap Singh of the Sikh Forum, the ambassador was urged to take up the matter with the French Government immediately so that Sikhs in France do not continue to face harassment for wearing the turban.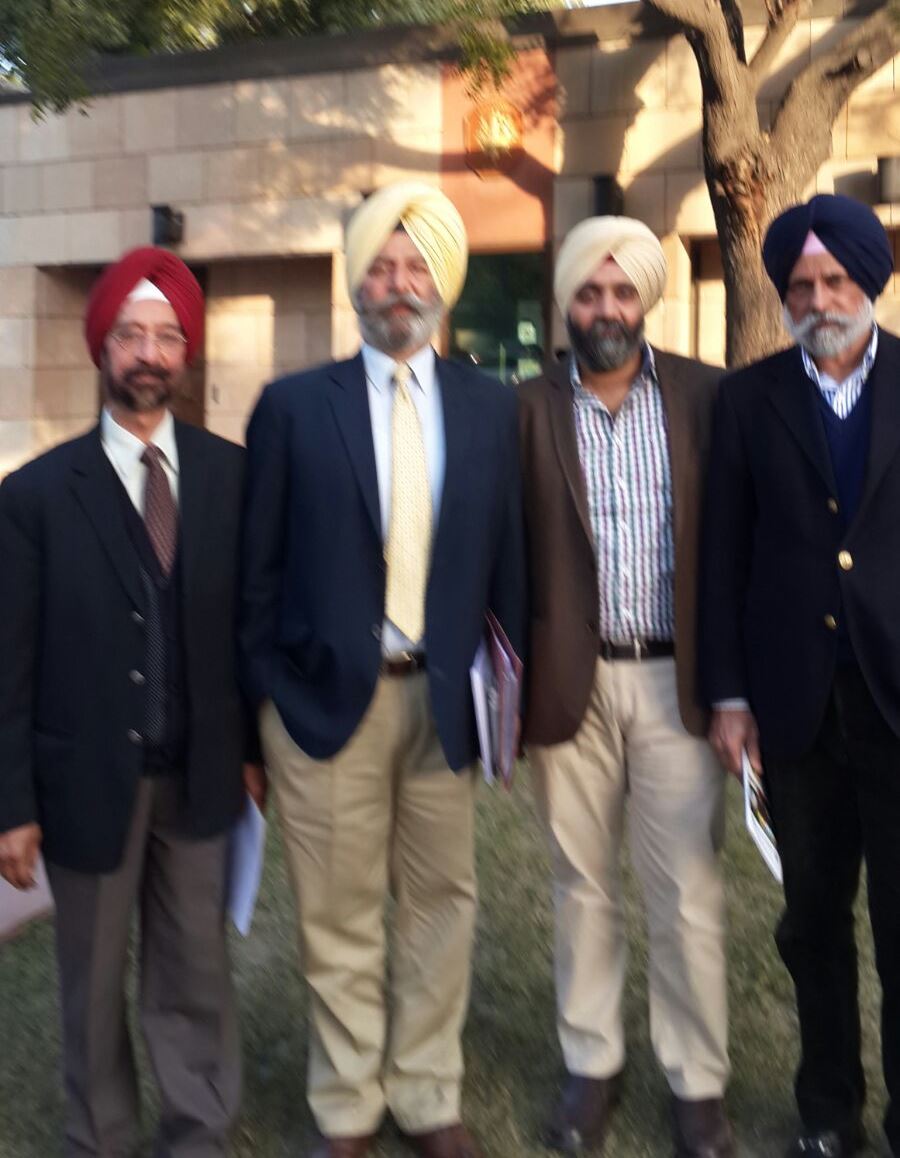 The Sikh delegation members who met the French ambassador.
Left to right: KC Singh, UNITED SIKHS director, Gurpreet Singh, Daljeet Singh and Partap Singh.

"Mr. Richier assured us that he would take up with his government the need to consider using biometric ID documents without photos and to consider allowing the patka at schools," said Gurpreet Singh.
"The meeting was very constructive and the matter was discussed at length. We shall continue to be in touch with him to follow up on the progress of his efforts", added Gurpreet Singh.
UNITED SIKHS had submitted a letter to the President of France on his visit to Chandigarh on January 25, asking him to reverse the turban ban. You may read our previous press release on this issue at http://unitedsikhs.org/PressReleases/PRSRLS-25-01-16-01.html.

Keep up to date on other UNITED SIKHS events by following our social media accounts:Facebook | Twitter | Blog
Issued By-
Mejindarpal Kaur
International Legal Director, UNITED SIKHS
E: Law@unitedsikhs.org