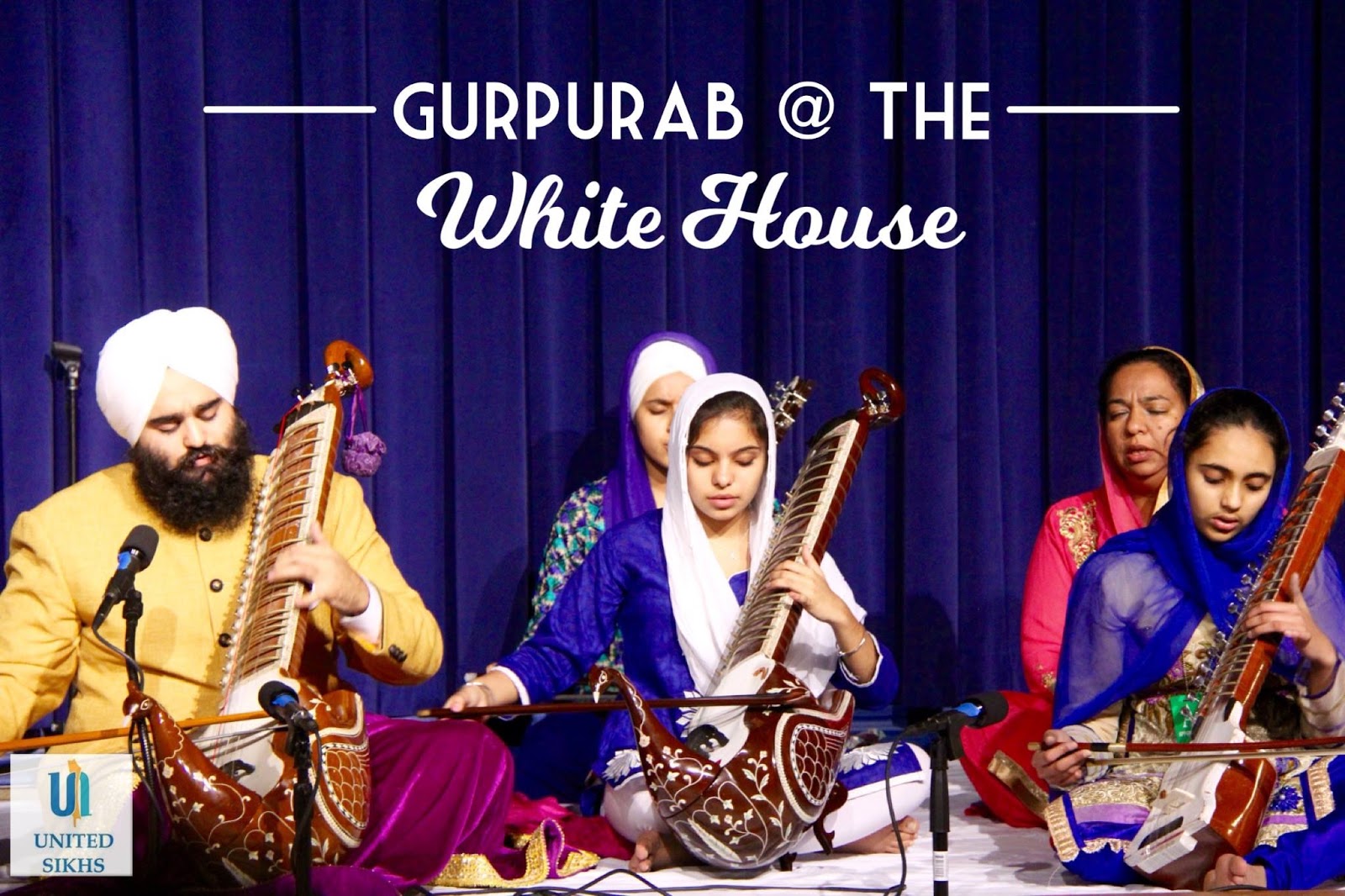 Washington, DC–On December 14, the White House welcomed Sikh Americans for the sixth annual celebration of Guru Nanak Sahib Ji's gurpurab (day of birth) through shabad (religious hymns), poetry, and a roundtable meeting alongside other Sikh organizations and White House officials to discuss Sikh issues. In addition to White House officials, speakers included Professor Amritjit Singh of Ohio University; Professor Nikky-Gurinder Kaur Singh of Colby College; Valerie Jarrett, Senior Advisor to the President; and Vanity Gupta, Principal Deputy Assistant Attorney General.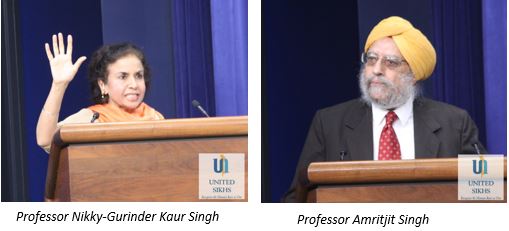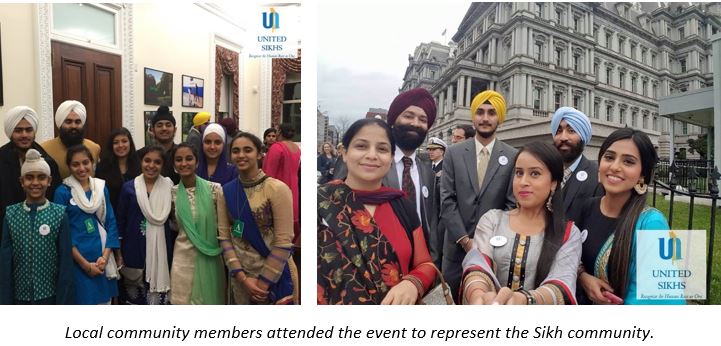 During the round-table meeting, Sikh issues were brought to the forefront. We used this opportunity to discuss our work with the Department of Homeland (DHS) security in New Jersey, Georgia, and New York to make sure that Gurdwaras (Sikh places of worship) become safer through grants from the DHS to put in cameras, and how it is critical that these grants be extended to all major states of the USA. Also discussed was the video of a sleeping Sikh man that was put online, labeling him as 'Bin Laden,' as well as the recent upsurge in general anti-Sikh hostility following the attacks in Paris and San Bernardino, and the lack of public statements condemning anti-Sikh hate crimes. Finally, we discussed the importance of knowing that our children will have the freedom to live their lives as both Sikhs and Americans, without having to compromise their turbans to go to school, their kirpans to leave their homes, or their beliefs, to live out their dreams.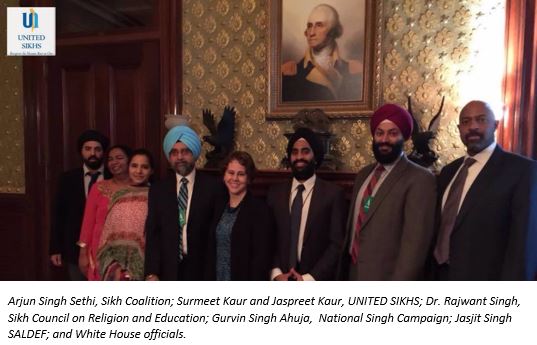 "Recently, there have been some abhorrent incidents of hate against Sikhs. Discussions and events like these represent the important role the Sikh community plays in this nation's fabric, as well as solidarity. Our work to ensure the rights and freedoms of all Americans regardless of race or religions is far from over, and it is crucial that meetings like this one are held to raise awareness of this issue," said UNITED SIKHS staff attorney Jaspreet Kaur.
"As we celebrate Guru Nanak Sahib Ji's gurpurab, it is important to make an effort to revitalize the role his teachings play in our lives. At the White House this week, we did this by proliferating his timeless teachings to an audience of government officials, many of whom were new to the teachings of Sikhism. One such message is that of sacha sauda (the true bargain): The true bargain of life is sharing one's earnings with the needy and helping in whatever way we can. Humanitarian aid is one of the ways we strive to recognize the human race as one–another lesson we learned from Guru Ji", said UNITED SIKHS operations manager Surmeet Kaur.
As articulated by Professor Amritjit Singh, it is crucial that our organization continue to carry out humanitarian relief efforts around the world so that Sikhs become visible through seva, or selfless service. The idea of celebrating gurpurabs in the White House is something many of us could not have imagined even ten years ago. Please support our advocacy and civil rights efforts to help us continue working towards an even more inclusive America for us and for generations to come.

Keep up to date on other UNITED SIKHS events by following our social media accounts:Facebook | Twitter |