"Injustice anywhere is a threat to justice everywhere." – Martin Luther King Jr.
As a first step to achieve Martin Luther King Jr.'s "justice everywhere," this year, UNITED SIKHS launched a global Know Your Religious Rights online facility, through which we have received inquiries and requests for help, which our global legal team has responded to. This facility was set up to assist people who live and travel globally. the online reporting facility may be accessed at the tab below.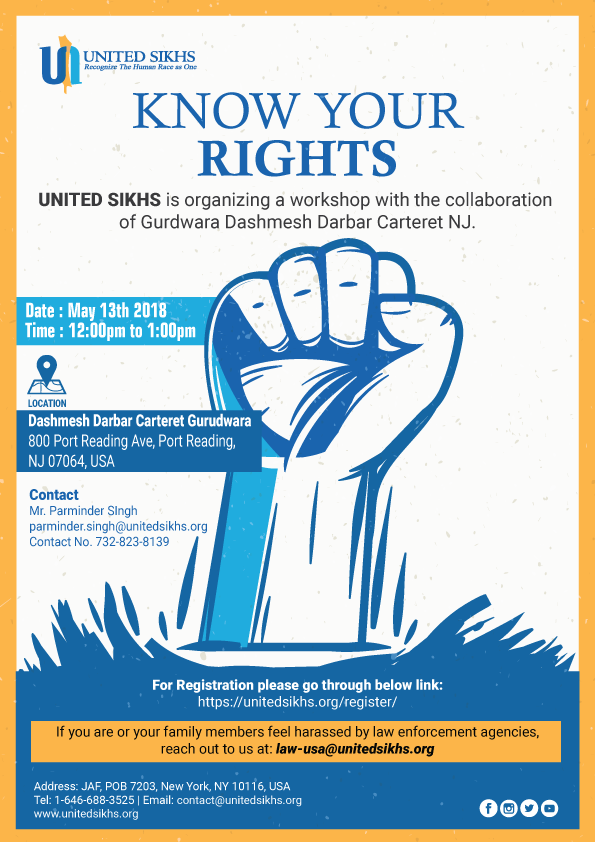 Just over a year ago, 19 year-old Hofstra University student Iknoor Singh sat among his fellow UNITED SIKHS Advocacy and Humanitarian Aid Academy students in Washington, DC. His hands shook, and his eyes filled with emotion as he told the room about his life-long dream to serve his country in the U.S. army. Our team will never forget the way his words carried a genuine and selfless passion to protect the safety of others. It was Iknoor's passion and determination that inspired us while fighting his case against the U.S. Army after he was barred from participating in Reserve Officers Training Corps (ROTC) training because of his articles of faith–an arduous but worthwhile journey: Today, Iknoor is enrolled in ROTC training, after standing up for his right to maintain his Sikh turban, unshorn hair, and beard while doing so.
This year, we celebrated many such strides towards a society that is accepting of people of all races and religions. Join us as we take a look back at some of our International Civil and Human Rights victories this year.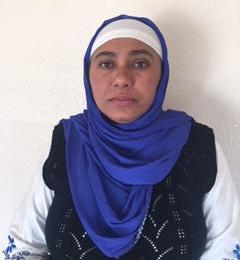 Sarabjit Kaur won a $75,000 settlement in her religious discrimination case
In January, Sarabjit Kaur won a $75,000 settlement in her religious discrimination case against her previous employer, Inter-Con Security Systems, Inc. Kaur faced repeated harassment and humiliation at the hands of her superiors because of her religious head covering, and was asked to remove it. She had just started wearing a Sikh head covering to work when she started facing all kinds of harassment and humiliation at the hands of her superiors, and was asked to remove it. UNITED SIKHS' attorneys co-counseled with attorneys at Bryan Schwartz Law, a California firm, for the Equal Employment Opportunity Commission's conciliation process and to securing this settlement.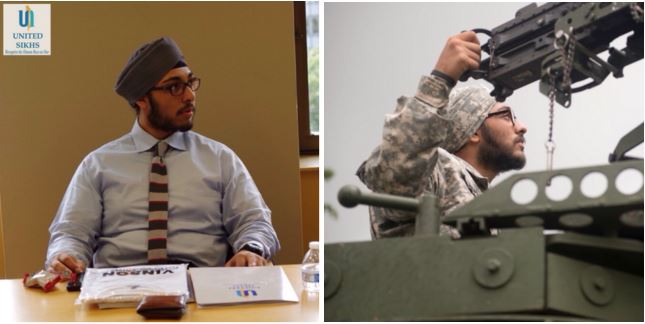 Left: Iknoor Singh at the Academy in 2014. Right: Iknoor participating in training earlier this year.
UNITED SIKHS teamed up with the American Civil Liberties Union (ACLU) to fight for Iknoor Singh's right to enroll in Reserve Officers' Training Corps (ROTC) training while maintaining his Sikh beard and turban.This July, we were victorious in the two year battle.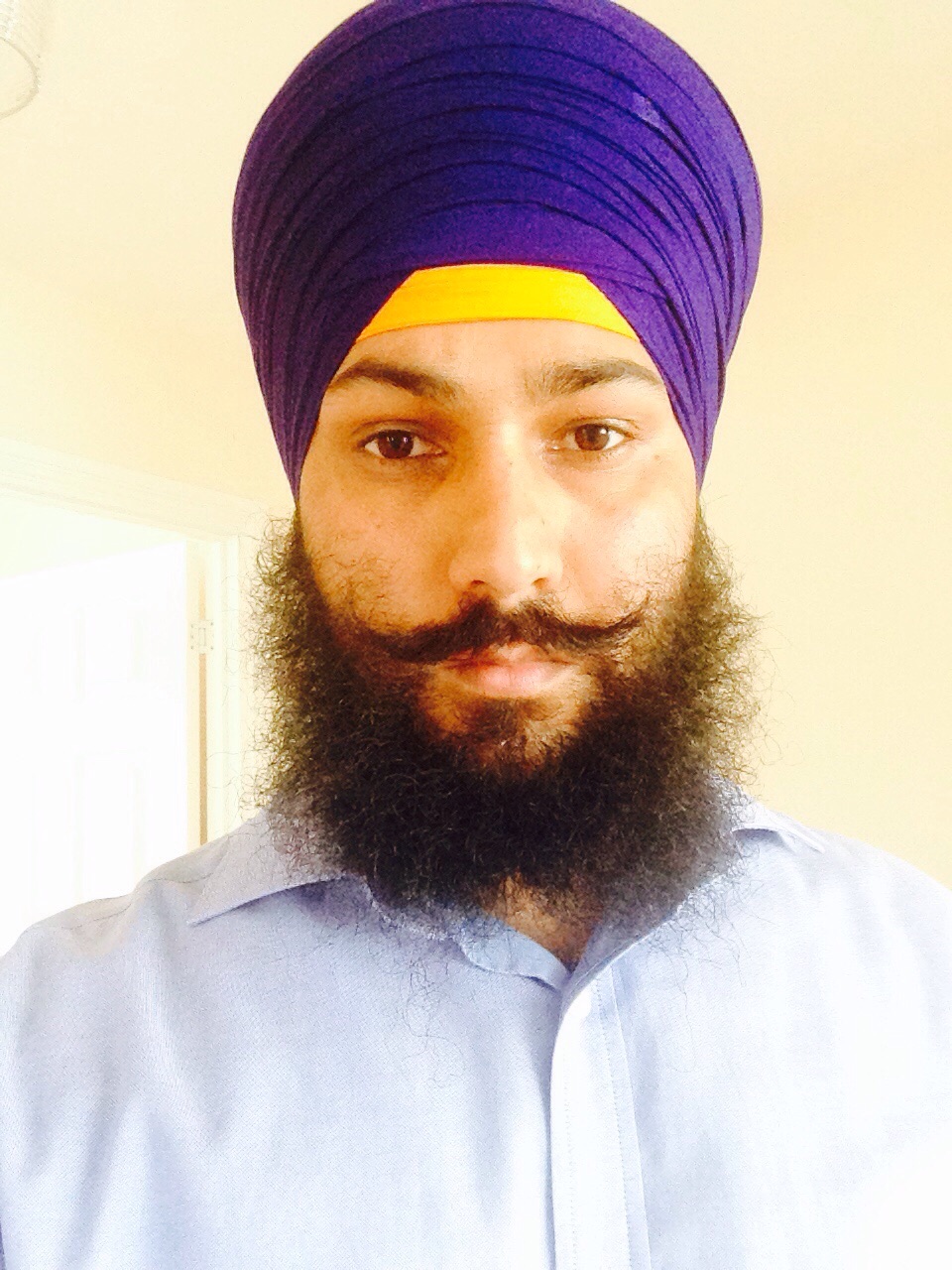 Manjinder Singh, 34, of Coventry. UK
In August, Manjinder Singh, 34, an Amritdhari Sikh from Coventry in the UK wrote to UNITED SIKHS through our Know Your Religious Freedom Rights online, because of a lack of clarity in Halfords' policy in respect of wearing the Kirpan. Halfords is UK's leading retailer of leisure and automotive products, and the UK's leading operator in garage servicing and auto repair, with offices, Distribution Centres, Autocentres and over 460 Retail Stores across the UK and the Republic of Ireland. Since the launch of the Know Your Religious Freedom Rights facility, we've received inquiries or requests for advocacy assistance every week. If you're interested in knowing your rights, you can fill out the inquiry form here.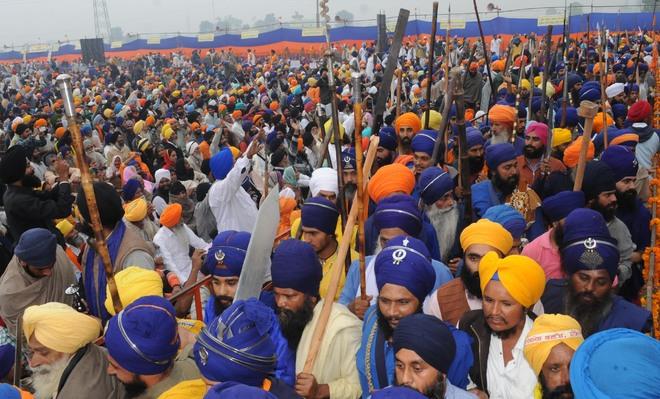 Picture courtesy of Sarbat-khalsa.org
 In November, the Sikh nation came together in Panjab for Sarbat Khalsa 2015 to work against the corruption and human rights abuses that plague our community. UNITED SIKHS representatives attended the event to represent the interests of the international Sikh community.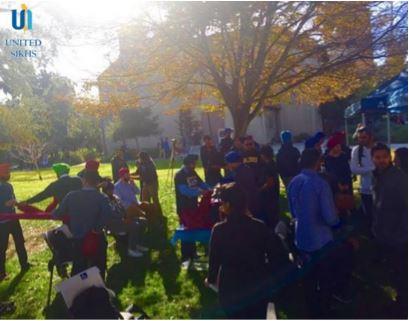 Later that month, we marked the fourth annual Sikh Awareness Month in California with Turban Day at San Jose State University (SJSU) in partnership with the SJSU Sikh Student Association, and an anti-bullying workshop at Milpitas Singh Sabha Gurudwara Fighting ignorance and promoting awareness of the Sikh faith and identity is crucial to combatting the hate crimes and discrimination often faced by the Sikh community.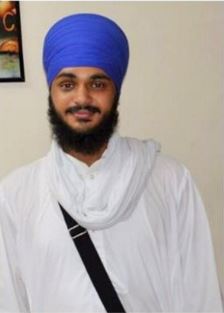 Virender Singh arrested for wearing a kirpan
This Summer, US teen Virender Singh was walking to his local gurudwara, or Sikh place of worship, in New York when he was stopped by police and arrested for wearing a kirpan–a religious sword and article of the Sikh faith. We fought alongside Virender in court, and the charges against him were dropped in September.

UNITED SIKHS staff attorney Jaspreet Kaur addressing NY officials
 While case-by-case victories such as Virender Singh's are necessary to fight for, we must also work towards preventing unwarranted arrests and profiling before they occur. In response to Virender's case, our legal team held a training session for more than 100 of New York's federal and state officials to educate them about the Sikh faith and identity. This was the first session of its kind held in New York, which is home to one of the largest Sikh communities in the United States.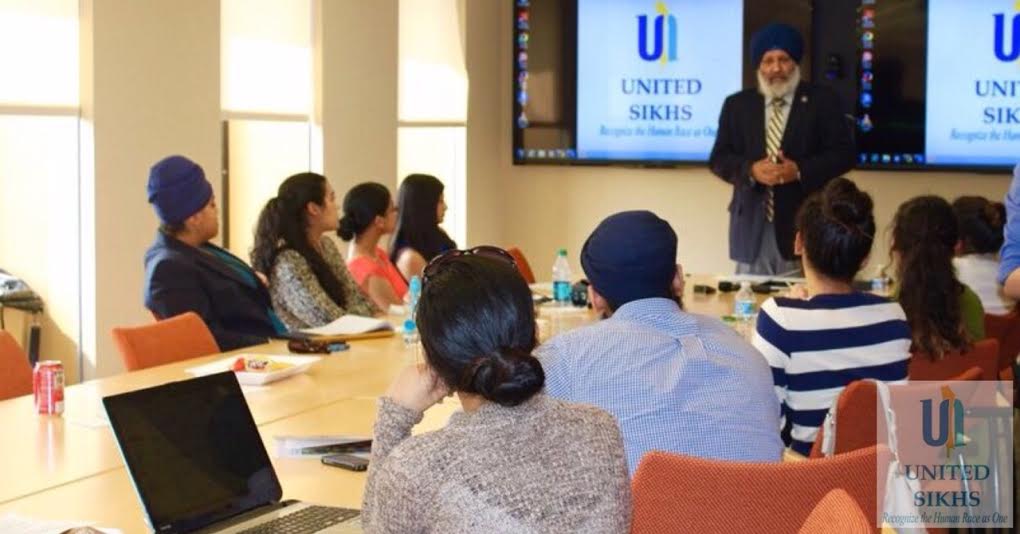 Harpreet Singh, founder of Friends of the American Sikh Caucus, addressing Advocacy and Humanitarian Aid Academy students.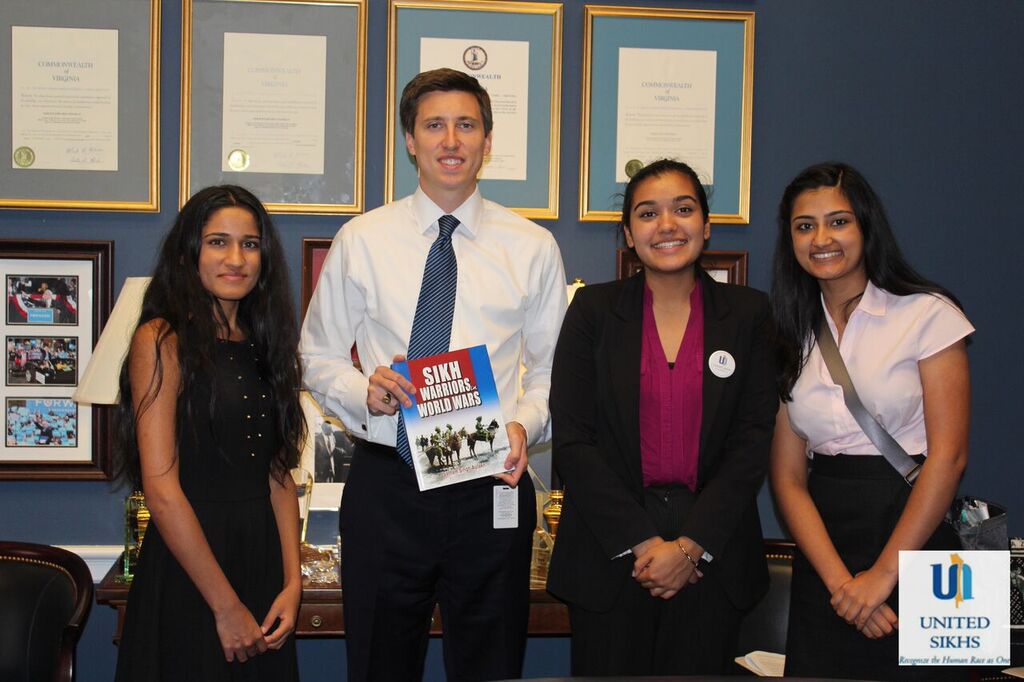 Academy students meeting with the offices of Congressmen on Capitol Hill to discuss issues faced by the Sikh American community.
In July, the annual Advocacy and Humanitarian Aid Academy was held in Washington, D.C., where nine students were trained by advocacy, humanitarian aid, and government officials to become our community's next generation of leaders.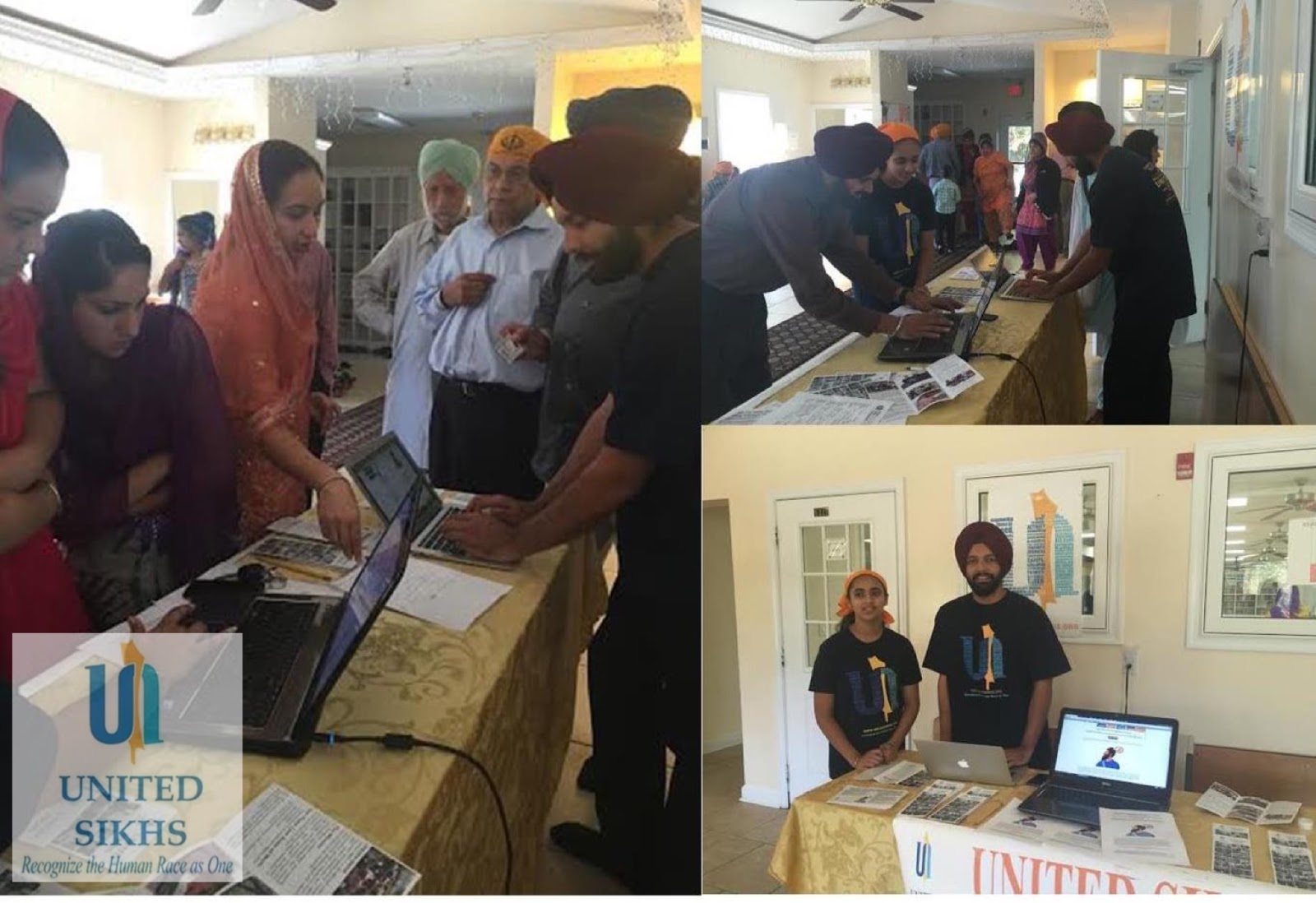 Petition signing events in the Washington DC area.
In May, bill S.806, the Drug Free Commercial Driver Act was sent to the Senate as a whole for consideration. If enacted, this bill will allow employers to force a Sikh operator to provide a hair sample without offering an alternate form of testing such as urinalysis, thereby preventing Sikhs from seeking employment as operators due to their inability to cut their hair for any purpose. On the heels of the introduction of this new bill, UNITED SIKHS reached out to every Congressperson and Senator on the bills' sponsoring committees to educate them about the bills, and proposed the inclusion of a religious exemption amendment. Fifteen Congressmen's and Senators' offices met with UNITED SIKHS advocates during the 2015 Youth Summit on Capitol Hill, and were informed about this issue. Sikh congregations across the United States welcomed us to their gurudwaras, where we held petition signing events.
Your support is what makes this possible. Give a gift to help protect someone's rights or empower their future in 2016.

Keep up to date on other UNITED SIKHS initiatives by following our social media accounts:Facebook | Twitter
Issued by,
Mejindarpal Kaur
Director, International Legal Attorney
International Civil and Human Rights Advocacy (ICHRA), UNITED SIKHS