Please Be Involved, Click here and Join UNITED SIKHS
To receive forthcoming bulletins join our UNITED SIKHS Yahoo group
To donate go to www.unitedsikhs.org/donate
This Press Release may be read online at: http://www.unitedsikhs.org/PressReleases/PRSRLS-28-05-2006-00.htm
Press Release: Sunday, 28th May 2006, 14 Jayth (Samvat 538 Nanakshahi)
UNITED SIKHS Responds to Indonesia Earthquake
New York, USA – The UNITED SIKHS emergency response team will arrive in Indonesia tomorrow to provide relief material to survivors of the earthquake which struck the island of Java, Indonesia killing over 4500 people and leaving thousands more injured and homeless. The earthquake with a 6.2 magnitude hit Bantul and the historic city of Yogyakarta , at 5.54 am local time on Saturday. The death toll and number of injured are expected to rise. Many people are still believed trapped under debris. A series of aftershocks have made people fearful.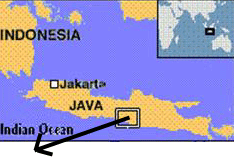 Yogyakarta, site of Indonesian Earthquake
UNITED SIKHS has allocated initial funds to get its emergency relief effort underway, and is appealing for medical and general volunteers. "UNITED SIKHS volunteers, Vikram Singh and Kiran Kaur, will work with local partners to provide emergency material and assess the need for commissioning medical and general volunteer teams," says Jagdev Singh, UNITED SIKHS' International Bureau Chief for Emergency Response.
"As the airport in Yogyakarta is closed due to damage, our volunteers will fly to Surabaya and travel five hours by road to the affected areas. Our relief efforts will expand in a few days after the first team establish a base camp close to the affected area," he added.
How you can help: Join the Volunteer teams at http://unitedsikhs.org/short_form/join.php
or call a UNITED SIKHS office nearest to you. See details at http://unitedsikhs.org/contact.htm
UNITED SIKHS was involved in humanitarian relief work in the immediate aftermath of the Asian Tsunami, Katrina hurricane and South Asian Earthquake last year.
To read a previous Press Release on UNITED SIKHS' humanitarian relief work please see: http://www.unitedsikhs.org/PressReleases/COMVCE-10-05-2006-00.htm
Issued by:
Kuldip Singh
Director
UNITED SIKHS
Email: contact@unitedsikhs.org
Ph: 1-888-243-1690

---
Our Mission
To transform underprivileged and minority communities and individuals into informed and vibrant members of society through civic, educational and personal development programs, by fostering active participation in social and economic activity.
UNITED SIKHS is also an avenue for networking between like-minded organisations to establish and nurture meaningful projects and dialogues - whether social, cultural or political- to promote harmony, understanding and reciprocity in our villages, towns and cities.
UNITED SIKHS is a coalition of organisations and individuals, who share a common vision based on the belief that there is no greater endeavour than to serve, empower and uplift fellow beings. The core of our philosophy is an unwavering commitment to civic service and social progress on behalf of the common good.
Accordingly, UNITED SIKHS has sought to fulfil its mission not only by informing, educating and uplifting fellow beings but also by participating in cross-cultural and political exchanges to ensure that the promises and benefits of democracy are realized by all.
We at UNITED SIKHS believe that the development of enlightened and progressive societies can be made possible by socially conscious groups of people who make a commitment to develop and direct human potential. Our work, efforts and achievements stand as a testament to our faith in this vision.