Dear Sangant Ji
As 2014 comes to an end, we are looking back at how your generous donation and support helped us achieve a remarkable and memorable year. The work is ongoing and we wanted to humbly request you to please make your year-end contribution now.
Take a look at how far your dasvandh took each of our UNITED SIKHS directorates in 2014. Here are a few highlights for the year:


International Civil and Human Rights Advocacy (ICHRA):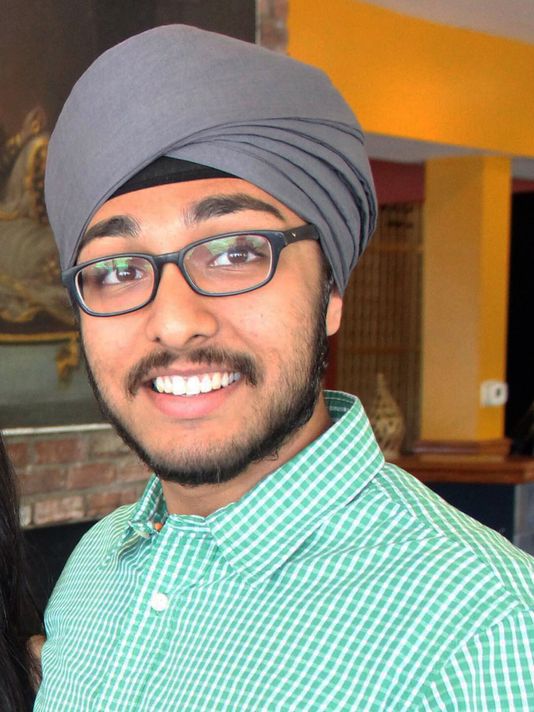 IKNOOR SINGH
-
US Army sued
as Army Bars Sikh Student Iknoor Singh from Reserve Officer Training Corps (ROTC) due to Beard, Unshorn Hair, and Turban,
read more
.
-
UNITED SIKHS
won two landmark cases in Belgium
, in October 2014. The Belgian Conseil d'Etat overturned the ban on the Sikh turban/patka in Go schools,
read more
.
-
Sikh Cultural Sensitivities training
conducted for law enforcement personnel in Jackson, Mississippi,
read more
and Raleigh, North Carolina
read more
.
- Through our
Advocacy and Humanitarian Aid Academy
, nine Sikh students were trained by key civil rights leaders and government agencies to be advocates and sewa leaders for tomorrow,
read more
.
-
Sikh Summit
:40 meetings with congressmen and government officials to discuss key issues impacting the Sikh community, such as: allowing Sikhs in the U.S. Army, Sikhs in the U.S. Census, and issues of employment discrimination,
read more
.
-
Fifth Global Sikh Civil and Human Rights Report
successfully launched at Capitol Hill in Washington DC. Congressman Paul Ryan, Congressman Mike Honda, and representatives from the Department of State,Department of Homeland Security, and USCIRF spoke in support of our report,
read more.
-Produced the
Unheard Voices documentaries
series, the first episode was called "Smoking Gun Recovered",
watch here
.
Community Education and Empowerment Directorate (CEED):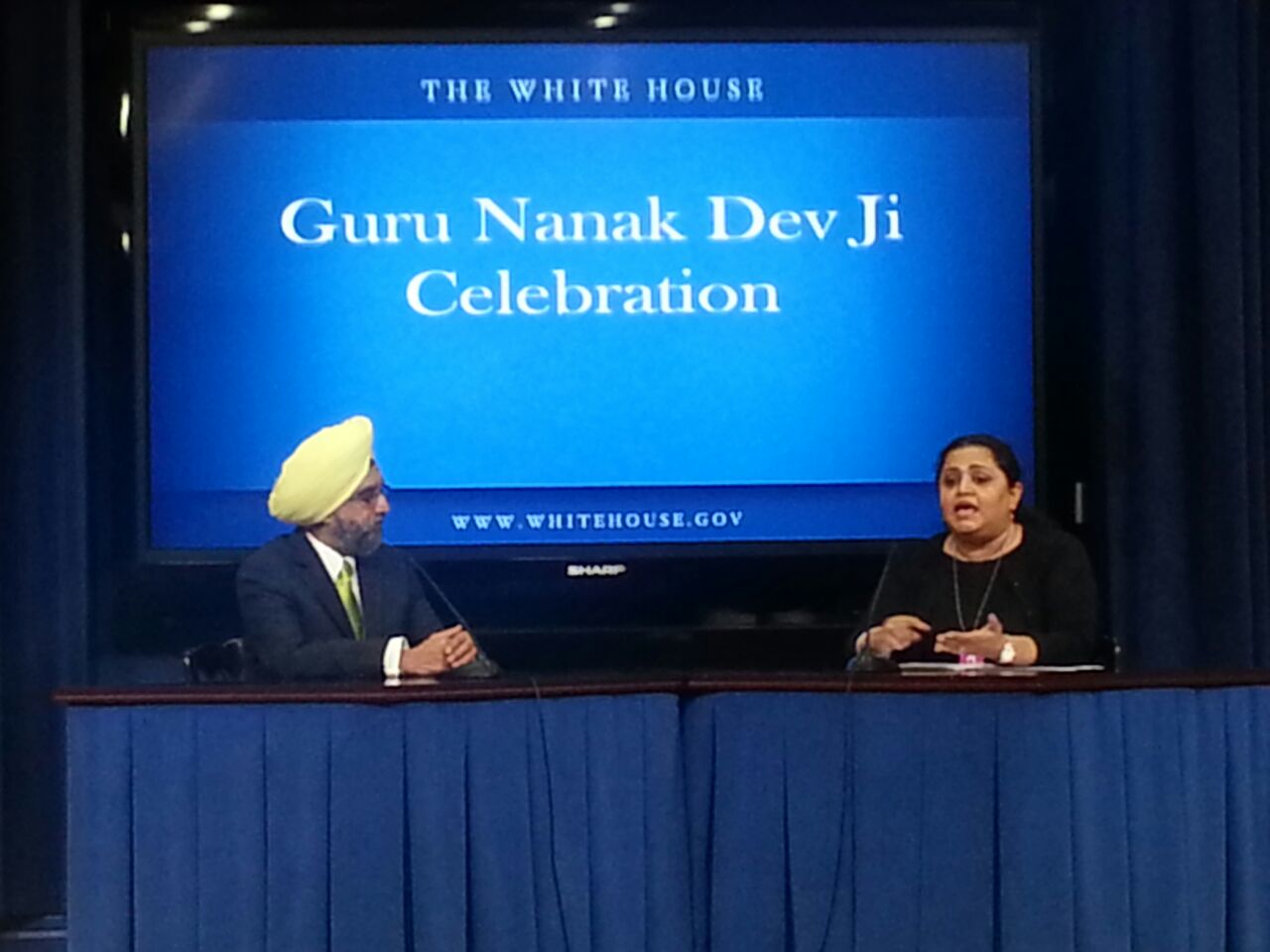 Dr Rucha, Project Manager at UNITED SIKHS speaks at White House Event.
- The pilot round of the
Sikh American Families Oral Health Promotion program
was implemented in four Gurdwaras (2 each in NY & NJ) with over 100 participants.The program continues to grow with more sites planned for the intervention in the upcoming year.
-
Affordable Care Act
implementation in New York and New Jersey, with the CEED team reaching out to over 5,000 community members.
- Our work has been accepted for presentation at
American Public Health Association's Annual Meeting
in New Orleans in November 2014 and at the
National Health Disparities Conference
in National Harbor, MD in December 2014.
UNITED SIKHS Aid: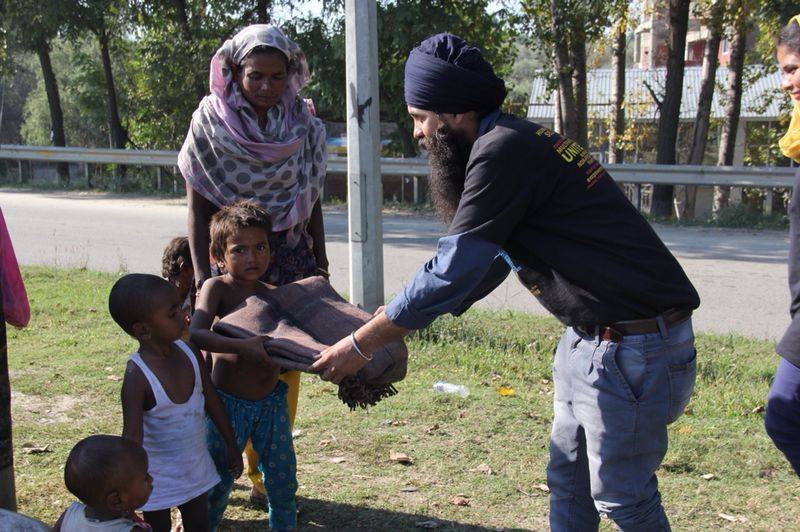 Kashmir Relief Project.

- Kashmir Relief team reached fifteen areas in Srinagar, delivering 2000 blankets and twenty-six types of medicine, read more. Additionally, over 200 families provided with a relief kit in the recovery phase, consisting of mattresses, quilts, thermals, shawls and sweaters.
- Rescue A Family project sourced funding for additional 100 farmer suicide widows from the Sikh sangat in Shanghai and Bankok, read more.
- Our Good Will Walk was a 300km 7.5 days walk from Singapore to Melaka. Through this walk we raised over $60,000 for a local orphanage and the GurKirpa Health Network in Panjab, read more.
- We held our Good Will Walk Against Violence in Canada to commemorate the November 1984 pogroms against Sikhs in India. The event was attended by diverse faith and community groups, NGOs and elected representatives, read more.
Thank you for taking the time to support us in 2014; we hope you will continue to support our work as we prepare for 2015.



In Chardi Kala,

UNITED SIKHS Director.