Community Voice
This Vaisakhi - The Khalsa Does its Duty
This Vaisakhi let us reflect on a new beginning that gives us Compassion (Daya), Disclipine (Dharam), Courage (Himmat), Strength (Mohkam) and make us all Masters (Sahib) of our destiny.



Lets join hands and follow the path set by our Guru so that justice, peace and prosperity prevails for all.


Dear Brothers and Sisters, we know that this does not come easy. The panth continues to face challenges - be it in France where Sikhs are forced to remove their dastaar at school or for their ID photo; in European airports where Sikhs are made to remove their turban for security screening; in India- where Balwant Singh Rajoana is facing the death penalty; in Pakistan- where the Sikh victims from the on-going war are still awaiting reparation; in Afghanistan- where Sikh victims are not only awaiting reparation but are denied their basic right to educate, burn their dead and don't have enough security for women and children; in the UK where students continue to face difficulty wearing a Kirpan to school; in USA where hatecrimes and discrimination continue and there is no equal opportunity to serve in the armed forces; in Canada - where Sikhs are forced to wear helmets at work. However, UNITED SIKHS volunteers continue to work hard to make sure that the strength of the Khalsa helps the community fight adversity.
Through our annual Global Conference bringing together human and civil rights advocates from around the world or through our Annual Global and Civil Rights Report, we continue to shed light on the most pressing issues of the global Sikh nation, and continue to fight for the free practice of the Sikh faith.

UNITED SIKHS in its 11 chapters works day and night to make sure that peace, justice and compassion prevails for all. This doesn't come easy, and requires a lot of sacrfices by a number of volunteers, members, who have given their countless hours to protect, fight, educate and promote the actions reflecting on "Recognize the Human Race as One". Also this wouldn't happen without the love, guidance and support of all of you who read this message.
Please VOLUNTEER with us and provide YOUR FINANCIAL SUPPORT to keep this work alive.
UNITED SIKHS Volunteers in Action
A few highlights where our
legal team
has helped secure victory in keeping the Sikh Identity in the last year:
A few highlights of our humanitarian aid team:
· Africa Aid
· Japan Earthquake
· Pakistan Floods
· Panjab Floods
· Blood Donation
A few highlights of our Community and Empowerment Division (CEED) teams:
We at UNITED SIKHS marvel at the transcendent power that comes when humans leap selflessly into service and social justice activism. We pray to be simple, humble and brave.
Issued by:
UNITED SIKHS Global Volunteer Team
Email: contact@unitedsikhs.org
Contact availability: http://unitedsikhs.org/contact.php
A look inside UNITED SIKHS-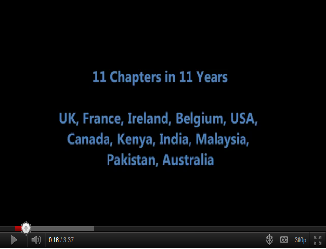 The Global Sikh Civil & Human Rights Report on the Sikh Nation
-3rd Global Sikh Civil Rights Report (2010)
-2nd Global Sikh Civil Rights Report (2009)
-1st Global Sikh Civil Rights Report (2008)


UNITED SIKHS Serves in the Fields of:
Sikh-Aid:The Sikh Aid team provides non-partisan global humanitarian disaster relief services, which not only provide immediate aid but also rehabilitation help to the needy.
International Civil and Human Rights Advocacy (ICHRA): Standing up for and helping protect the civil and human rights of minorities and marginalized groups in the Americas, Europe and Asia.
Community Empowerment and Education Division (CEED): Empowering individuals and groups to attain their full potential and become active participants in society through Education, Training and Community development projects. They take their place in the decision-making processes in their local community as well as in the international arena.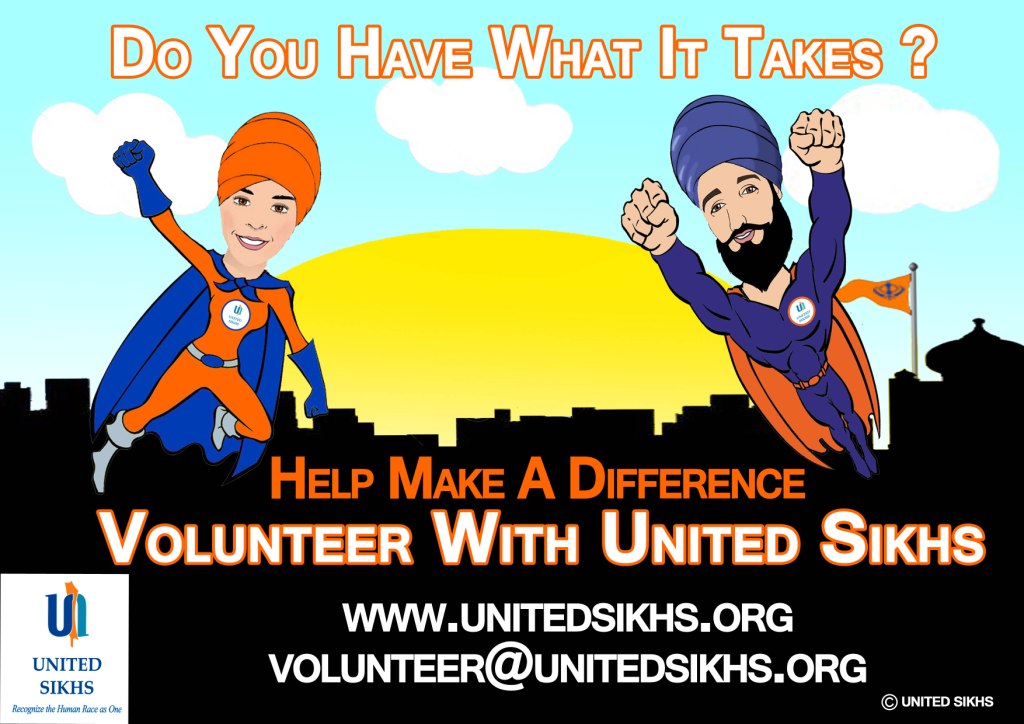 Do You Have What it Takes?
View Our Volunteers Video Diary
Our Mission
To transform underprivileged and minority communities and individuals into informed and vibrant members of society through civic, educational and personal development programs, by fostering active participation in social and economic activity.
UNITED SIKHS is also an avenue for networking between like-minded organisations to establish and nurture meaningful projects and dialogues - whether social, cultural or political- to promote harmony, understanding and reciprocity in our villages, towns and cities.
UNITED SIKHS is a coalition of organisations and individuals, who share a common vision based on the belief that there is no greater endeavour than to serve, empower and uplift fellow beings. The core of our philosophy is an unwavering commitment to civic service and social progress on behalf of the common good.
Accordingly, UNITED SIKHS has sought to fulfil its mission not only by informing, educating and uplifting fellow beings but also by participating in cross-cultural and political exchanges to ensure that the promises and benefits of democracy are realized by all.
We at UNITED SIKHS believe that the development of enlightened and progressive societies can be made possible by socially conscious groups of people who make a commitment to develop and direct human potential. Our work, efforts and achievements stand as a testament to our faith in this vision.