UNITED SIKHS Legal Team presents Testimony at Hearing on NYC Department of Education's Efforts to Combat Bullying and Proposed Resolution No. 473-A & 474-A
Highlights:
To view UNITED SIKHS legal fellow testifying at the hearing click here.
UNITED SIKHS has been working across the nation to raise awareness about Sikhs and Sikhism in the context of Bullying Prevention.
UNITED SIKHS is working with government agencies, including the Department of Justice Community Relations Service to craft a bullying prevention training that addresses the needs and concerns of the Sikh community.
Be Involved, Click here to get started! To donate go to www.unitedsikhs.org/donate.



New York City, New York, USA

– On June 13, 2011, the New York City Council's Education Committee, which is chaired by Councilman Robert Jackson, held a public hearing entitled "Hearing on Department of Education's Efforts to Combat Bullying and Proposed Res. No. 473-A & Proposed Res. No. 474-A." It was an oversight hearing regarding the Department of Education's (DOEs) overall efforts to combat bullying, the implementation of the Dignity for All Students Act, and the impact of the Respect for All (RFA) program (to learn more about the RFA program click here).

UNITED SIKHS was represented by Ilana Ofgang, Legal Fellow at the New York office. The following points were put forward by UNITED SIKHS during the testimony-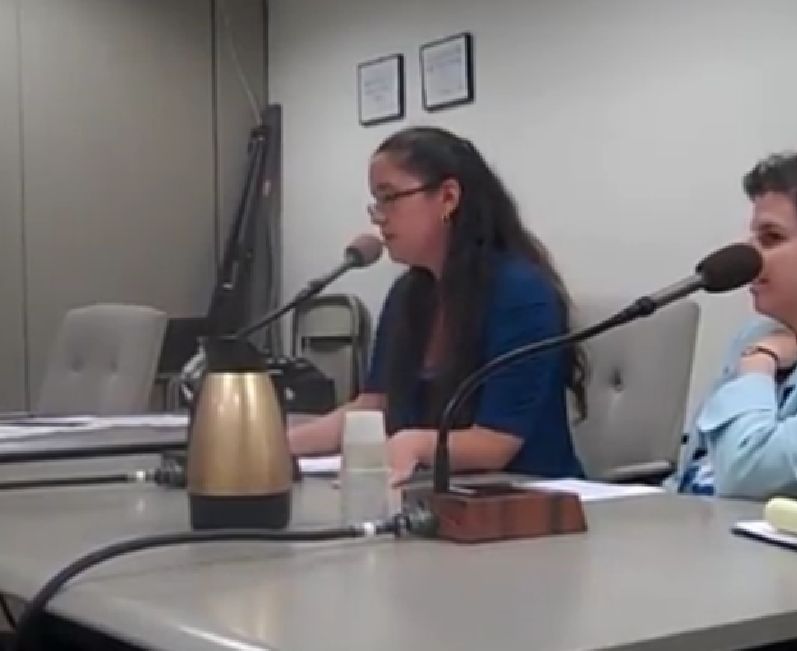 Throughout the hearing, the Council members addressed their thoughts on the Department of Education's efforts to combat bullying. Councilman Daniel Dromm mentioned that in his work as an educator he had seen a Sikh boy's turban pulled off and he felt that the majority of bullying he saw was on the bus or after school. Dromm emphasized this point by adding that, when he saw the Sikh boy's turban pulled off it was while he was walking out of the school, which evidences a need for bullying prevention training of not only teachers but all school staff and administrators. As a member of the LGBT community, Councilman Dromm also illustrated personal accounts of his own experiences and asked for positive LGBT role models to be highlighted more prevalently.

The discussion also touched upon the effectiveness of "Respect for All Week" (RFA) in schools, the age of "cyber bullying," the Dignity for All Students Act (DASA), the training of RFA liaisons and teachers, and potential solutions to better prevent bullying. Throughout the New York City school system, there are one or more Respect For All Liaisons assigned to each school, who can be identified on posters displayed publically in the school. These liaisons are specifically for students, so if you, your child or anyone you know has been a victim of bullying, tell them to look for the RFA posters at their school to find the contact information for their RFA liason. However, anyone in the school, including a principal or teacher could be contacted on the issue.

To prevent bullying and other types of bias based harassment in a post 9/11 environment, UNITED SIKHS asked the DOE for more diversity training and more education on Sikhs and religious minorities. In her testimony, Ilana Ofgang commented, "Our teachers must be armed with more than punitive measures (i.e. detention, suspension), rather, they must be given tools to learn about the different communities they teach in order to be able to respond appropriately when a student is bullied because of their faith."

To view UNITED SIKHS testimony at the hearing, click here.

For several years UNITED SIKHS has been working with the Sikh community to combat bullying (click here and here to read more). In New York, UNITED SIKHS staff has conducted Bullying Truth Commissions and focus groups to provide an outlet for Sikh youth to talk about their experiences in addition to the legal team working with individuals who have been victims of ongoing and repeated instances of bullying.

According to the results of surveys and interviews conducted by UNITED SIKHS in the Greater New York Area (n=165), it is revealed that Sikh children are disproportionately impacted by bullying. Nationally, around one third (33.33%) of students reported being bullied at schools, however, UNITED SIKHS survey revealed that 56.4% of Sikh children have experienced being bullied. We also found a significant relationship between bullying and gender; of those who reported being bullied, 68.8% were Sikh males. Since much of the bullying that occurs goes unreported, it is likely that the actual number of Sikh children impacted by bullying is much higher. Complete information on these surveys and commissions can be found in the 2010 Global Sikh Civil and Human Rights Report published by UNITED SIKHS (see page 136 of the Report). The report can be found by clicking here.

What's next? UNITED SIKHS is working to craft a bullying prevention initiative that will provide individuals, schools, and organizations with the tools necessary to conduct bullying prevention trainings and also educate the participants about Sikhs & Sikhism. In doing so, UNITED SIKHS is collaborating with government agencies, including the Department of Justice/ Community Relations Service.

Please Help Support Us in the Fight to make Bullying History, Make a One Time Donation or Become Our Elite Recurring Donor by clicking here: www.unitedsikhs.org/donate.

See the links below for some additional resources on bullying prevention:



Issued by:


Ilana Ofgang
Legal Fellow
law-usa@unitedsikhs.org

If your child has been bullied, including verbal and/or physical harassment;
If you have reported incidents of bullying to your child's school and you feel that the school has not taken adequate steps to punish the bully, ensure your child's safety, and/or to prevent such incidents from being repeated;
If you would like UNITED SIKHS to present educational materials on Sikhism to your child's school and/or to make a presentation to faculty/staff on effective measures to prevent, control, and rectify bullying;
Please contact UNITED SIKHS and report your incident by email (law@unitedsikhs.org) or by phone at 1-888-243-1690.

NYC DOE has released brochures that provide valuable information about what to do when you or someone you know has been bullied.


Or you can e-mail the DOE at RespectforAll@schools.nyc.gov



The hearing included testimony from witnesses such as Elayna Konstan, Chief Executive Officer of the Office of School and Youth Development (OSYD) at the NYC DOE and Connie Cuttle, Director of Professional Development for OSYD. Additionally, organizations such as the United Federation of Teachers (UFT), the New York Civil Liberties Union, the Asian American Legal Defense and Education Fund (AALDEF), the Sikh Coalition, and UNITED SIKHS presented their testimonies. In attendance at the hearing was also Council Member Robert Jackson, who chairs the City Council's Education Committee, and other Council Member's such as Daniel Dromm, from Queens, Councilman Lewis Fidler, Councilman Charles Barron.

Protect Our Identity (POI)

is an ongoing international campaign launched by UNITED SIKHS in August 2010 . It focuses on the need to protect the Sikh community's right to express its religious identity. Initiatives under the POI campaign include:
Right to Turban

Airport Security in European Union and United States

Anti-Bullying Initiatives

Rehabilitation of Internally Displaced Persons (IDPs) in Pakistan

Equality in Employment

Right to Kakaars

Recognition of Sikhs as a Religion and Ethnicity in UK and US Census, and Raising Awareness of Sikhs and Sikhism to reduce acts of violence and xenophobia against Sikhs.
UNITED SIKHS is currently looking for enthusiastic volunteers who are willing to spread the message of the campaign within their own communities. To join or contribute to the campaign, volunteer or donate to UNITED SIKHS.
Contact Us
You can help those affected by countless crises around the world each year by making a financial gift to the UNITED SIKHS, which will provide immediate relief and support to those in need. You may donate online at www.unitedsikhs.org/donate or send your donations to a UNITED SIKHS office nearest to you, whose details can be found at http://unitedsikhs.org/contact.php .
Ordinarily only 10 percent of your donation is spent on admin costs.